SAFETY IS OUR CULTURE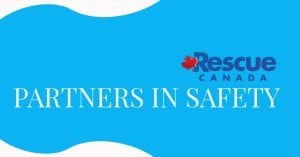 2021 has been a sturdy year for Rescue Canada, but we did not do it alone. Our staff has risen to the occasion this year after driving hard to maintain the swell of course requests. We have also forged new partnerships, joined associations and are working fastidiously on our program updates and outreach.
Rescue Canada and NewRoper are working together to train China's newest generation of water safety professionals.
We know you will be as excited as we are for the positive changes coming to the company. Here at Rescue Canada our culture is being redefined with international and industry support.
Stay tuned as we update you here in our news section of the outstanding people and organizations we are working with!
About the Company: Rescue Canada Resource Group Inc. is an international legacy company founded by Mr. Jim Lavalley. Jim is an international water safety and rescue society industry leader. He represented Canada in the Olympics under the Bobsled team competition. He co-founded moving water training that is now celebrating around the world by military, fire rescue, lifesaving, rafting, and companies.
Our clients are interested in professional skills for competency and qualification to better serve those in need who depend upon qualified and competent responders. Rescue Canada is an industry leader in Moving Water, Ice Safety, Human Propelled Boats, Power Boats, Helicopter Crew Safety and Rope Access.
To cite this article: Author, year, title, URL of this article
Legal Disclaimer: This document is subject to Canadian and US International copyright law. Our Academic Policy and Anti-Fraud policy will be legally enforced. Subsequent updates may supersede this article information.
Caution: Visit page terms and conditions. Use content at your own risk. Please take a qualified training course and maintain proper records Respect the safety disciplines, industry standards, PPE, and gear, OEM manufacturer warning labels and cautions.